Plug & Play
Isaac


unleash the power of Big Data

Create your Big Data environment in the most easy, performant and scalable way.
Collect in Real Time the most important data for your business, from any source.
Your Data, your Results, your Business: rely on Isaac.
Download the Isaac White Paper
Learn more about Isaac and Big Data World
Hi I'm
Isaac

, nice to meet you!
I'm easy. I'm quick. I'm versatile.
Isaac is a different approach to the Big Data world: a NoSQL Data Base
Management Platform to collect and manage any data from any data source.
Only a few and simple steps to build a performing and powerful Big Data
environment, with no impact on your technical infrastructure.
No need of Big Data experience
You don't have to be a Data Scientist or an expert. With Isaac solution you can start working without specific skills.
No need of time to start
Your Big Data in a coffee break: only 15 minutes to start and cut down your time-to-market. The BEST results in the fastest way.
No need to write code
Save your time and energy; with Isaac your Big Data analytics solutions is at your fingertips. Codeless installation and configuration.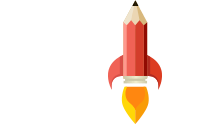 Isaac Startup Offer
Are you an innovative Startup? Don't miss the chance to discover our platform and get access to some great benefits!
No matter what is the industry you're working for, Isaac provides the right solution for all
your business needs. See how Isaac can be the perfect opportunity for your company to
grow and increase the effectiveness of your strategic plan.
It's

easy,

it's

quick,

it's

versatile.
Find out how to build your Big Data environment quickly and easily. See how to install and
configure your powerful NoSQL DB and manage your data without writing a single line of code
Request a Demo
Subscribe to our  newsletter!